Next Generation Hearing Aids
Waterproof & Dustproof
No more Troubled water enjoy rain, swim, water sports etc.,
Automatic
environment sensing – intelligent Automatically changes the setting according to the situation – Automatic programs
3D – Surround sound
NATURAL – Real world dimension Dual mic. Hearing Aid. -(distinguishes speech from the background)
Wi-fi & Hi-fy – Wireless
Enjoy – music – Tv – phone calls – handsfree. Bluetooth enabled – Lifestyle Hearing Aids.
Change the program – Adjust the volume Increase the clarity – reduce the noise and background disturbance, Remote control Hearing Aids.
frequency compression
compress the high frequency sounds towards the medium Frequency sound and help the person who has no hearing for high frequency sound to Hear the same.
Ringing sound in the ear?
Tinitus Masking Hearing Aid Mask and subdue the annoying and sickening ringing sound in the ear – Be relieved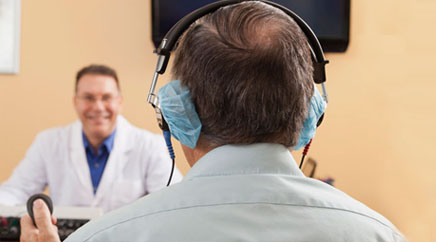 BTE : BEHIND THE EAR MODEL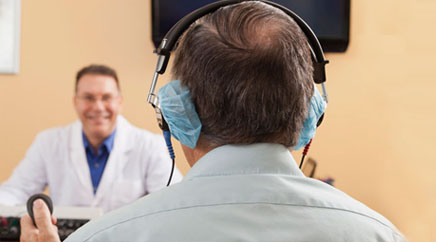 Simple & versatile
Hearing Aid for different hearing Problem, different Age, different Budget and different lifestyle
Robust and sturdy
Easy to operate and handle – for old age and children
Cosmetic
Sleek BTE'S for young
More Power
Super Power BTE – for Profound Hearing loss 100 dB +
frequency compression
For total hearing loss for some sound
Bi – cross
For total hearing loss at one ear
Dual mic
3d surrounds sound
Natural Real world dimension
Different Budget
Low Price Analogue BTE
Budget Price Trimmer BTE
Affordable Computerized BTE
customized amplification for each different sound according to the hearing loss
Value for money Advance Entry level BTE
Advanced features @ affordable price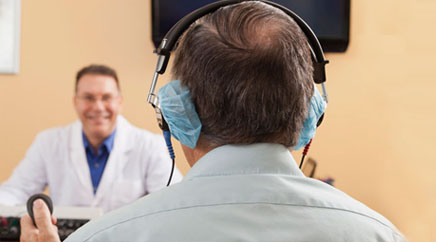 RIC : RECEIVER IN THE CANAL MODEL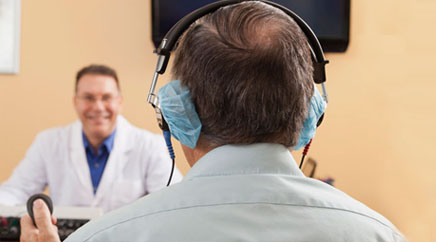 Virtually Invisible Hearing Aid
Totally concealed — Your Near & Dear can't notice —
Invisible hearing Aid for severe loss
Micro size Macro Power – Upto 100dB @ affordable price
Invisible Hearing Aid for children
for small canal size – esp. children age group 15 – 20
Lifestyle Hearing Aid
Wireless – Bluetooth technology, Operate by Remote control, listen music, mobile, TV – hands free
Waterproof & Dustproof, No more Troubled water, enjoy rain, swim, water sports
More Feature
frequency compression
For total hearing loss of some sound
Bi – cross (intercommunicating)
for total hearing loss at one ear
Open fitting Hearing solution
For slopping loss : Better hearing at low frequency and poor Feel like hearing by your own ear Hearing at high frequency.( People with slopping loss will have discrimination problem (Able to hear the sound but could not Understand).
Advantage RIC
It has both the attribute of dual microphone and all the wireless feature of BTE and sound output in close proximity to the ear drum of CIC by deep placed Receiver (speaker)of RIC. Gives natural sound quality.
Invisible hearing solution for severe hearing loss, invisible hearing solution for small canal size., hi-fy and wi – fy features, water proof and dust proof, better battery life, affordable price,
CIC : COMPLETELY IN THE CANAL MODEL
Invisible hearing solution at economic price –
Economic cic from 10,000/-
Power cic 85 dB – at affordable price
With advance features – 2 different programs for different situation – by toggle switch
Invisible hearing solution for severe to profound loss
High power cic 95 dB / super Power cic 105 dB
With optional accessory remote control – adjust vol. and program.
Thanks to the technology advancement it is now possible to fit the cic even to severe to profound hearing loss. Otherwise it would not be possible for anyone With more than 65 dB loss to go for cic.
generally referred as invisible model
No extra fitting accessory connecting the instrument , a More comfort – fit it and forget it model.
For it placement inside the canal it can be benefitted by The function of the ear lobe. Ear lobe collects and convey all the surrounding sound. Canal shape shell and the Sound output close to the ear drum gives natural sound resonance